As an electrical apprentice, you'll be well aware that successfully obtaining your Licensed Electrician's Assessment (LEA) is the final step in becoming a qualified electrician. And if you're serious about passing first time, completing an LEA tutorial to brush up on your knowledge is a smart move.
For electrical workers in Victoria, there are three separate assessments that you'll need to pass to be granted your electrician's licence: Safe Working Practice (SWP), Licensed Electrician's Theory (LET) and Licensed Electrician's Practical (LEP). Here at NECA Education & Careers, we offer tutorials on each of the three assessments to help you prepare. Delivered in our purpose-built facilities by our highly experienced trainers, each of the three courses gives you a chance to cement what you've learned and feel confident in your knowledge and practical skills as you head into each A Grade exam.
So to give you an understanding of the learnings and value that each course provides, in this article we've put the spotlight on our SWP, LET and LEP licensing tutorials.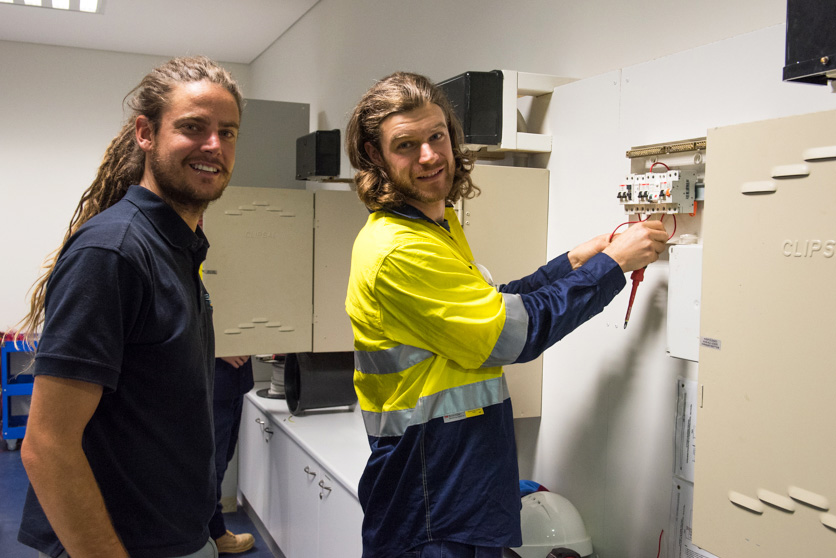 As an electrician, safety on the job is critical, so understanding key safe work practices is a must, not only to obtain your licence, but also to stay safe as you work. The SWP tutorial covers how to safely isolate, test and tag, disconnect and reconnect, and work on or near low-voltage electrical installations or equipment. You'll also get a chance to perform electrical tests to ensure an appliance is safe prior to re-connection and commissioning. As with all our courses, the learning is hands-on, so you not only gain the knowledge, you get the practical know-how too. And keep in mind, if you are completing the three LEA tutorials, you'll need to complete this one first.
Duration: 8 hours (completed in one day)
While being an electrician requires practical skill, you also need to back it up with a complete and thorough knowledge of the theory. In our LET tutorial you'll get a valuable refresher on electrical safety and wiring rules, voltage drop and maximum demand, selection cables and RCDs, MEN system of earthing, leakage current protection and protection against overload and short-circuit current. The learnings are delivered by a teacher who knows the content inside out, thanks to decades of experience working in the electrical field. All course content is right up to date with the latest amendments in standards so you can tackle the exam with full confidence.
Duration: 32 hours (completed over 4 days)
Having the confidence to problem-solve and execute the practical side of electrical work is a must-have for success as an electrician. In the LEP tutorial we'll take you through testing of installations, visual defects, MEN system of earthing, connection of consumer's mains and final sub-circuits to a switchboard, plus, the ins and outs of RCDs. As with all our LEA tutorials, this course is delivered in our purpose-built facility, so everything you learn is backed up with hands-on experience and real-world knowledge, which gives you the best chance to ace your exam first time.
Duration: 24 hours (delivered over 3 days)
Give Yourself the Best Chance of Acing Your A-Grade
If you're approaching the end of your apprenticeship, that last hurdle of passing your LEAs can seem pretty daunting. That's why many apprentices choose to brush up on what they need to know before the exams by completing one or more of the LEA tutorials. Our students often report on how well prepared they felt going into their licensing exams and the majority of them pass the first time.
You can even book and pay for the licensing tutorial and its corresponding LEA exam at the same time. It's a worthwhile investment if you're serious about passing the first time.
Would you like to find out more about our LEA tutorials? Contact our friendly team or check out our website for the latest times, dates and fees.